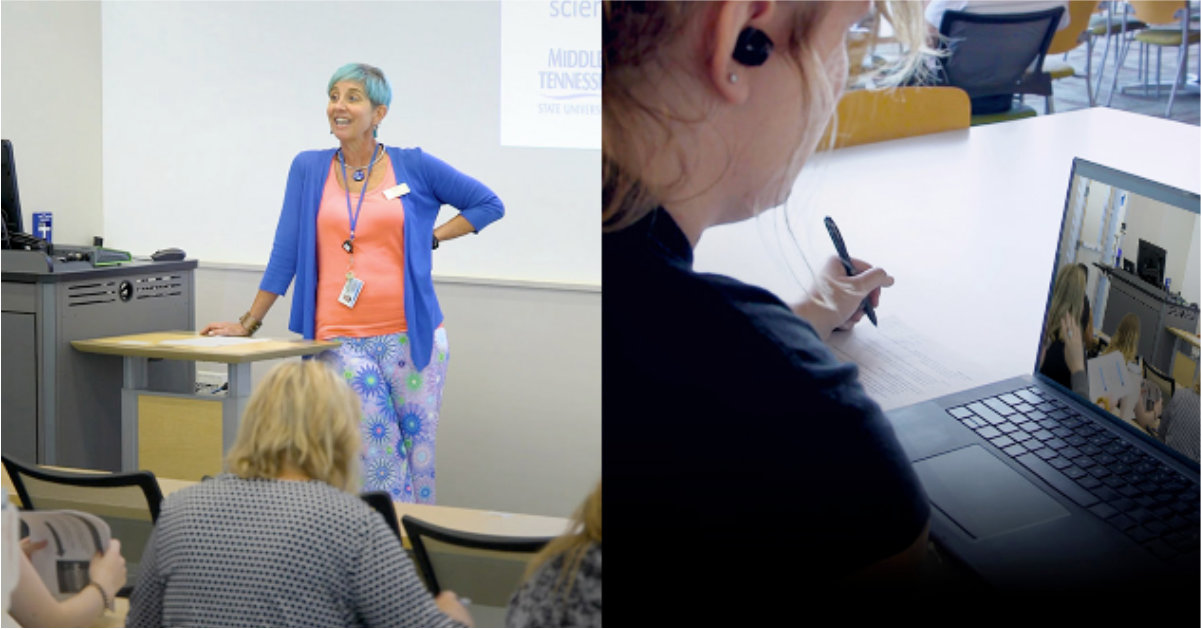 Many universities today are looking for ways to remove barriers between students and successful learning – in and out of the classroom.  Middle Tennessee State University (MTSU) recently looked to Epiphan to transform disparate classroom technology into scalable, fully aligned solutions for enhanced learning.
Leveraging existing technology for better student outcomes
Over the past few years, MTSU has taken great strides to elevate the learning experience for both remote and in-classroom students. Across over 400 classrooms, the university has invested time and money to add projectors, sound systems, document cameras, computers, and laptops.
To make the most of this investment, the MTSU Classroom AV team began searching for a device that could align all these devices to record lecture content and allow students to view it later or watch it via live stream. The team sought an easy-to-use, cloud-based solution that would scale across the 400+ classrooms.
"What's exciting for me is the opportunity to choose the technology that the faculty and students interact with in the classroom and how that shapes their future."

James Copeland, Director, Classroom Technology
 

Synthesising the learning experience with Epiphan, Panopto, and Zoom
Epiphan Pearl Mini fulfilled MTSU's need for an automated lecture capture system to synthesise all classroom video sources, start and stop recordings, and deliver video to Panopto and Zoom. With cloud-based capabilities, the AV team can monitor the tech in each classroom live and remotely. 
The MTSU Classroom Technology team aims to create an inclusive and immersive learning experience for students and faculty. And can they achieve this in a way that is intuitive for everyone and saves the small, two-person team time? Even better.
Unify video across campus
Pearl Mini transforms video capabilities across your campus, enabling seamless recording and live streaming for lecture capture, one-button studios, events, and new media applications such as podcast and e-gaming studios.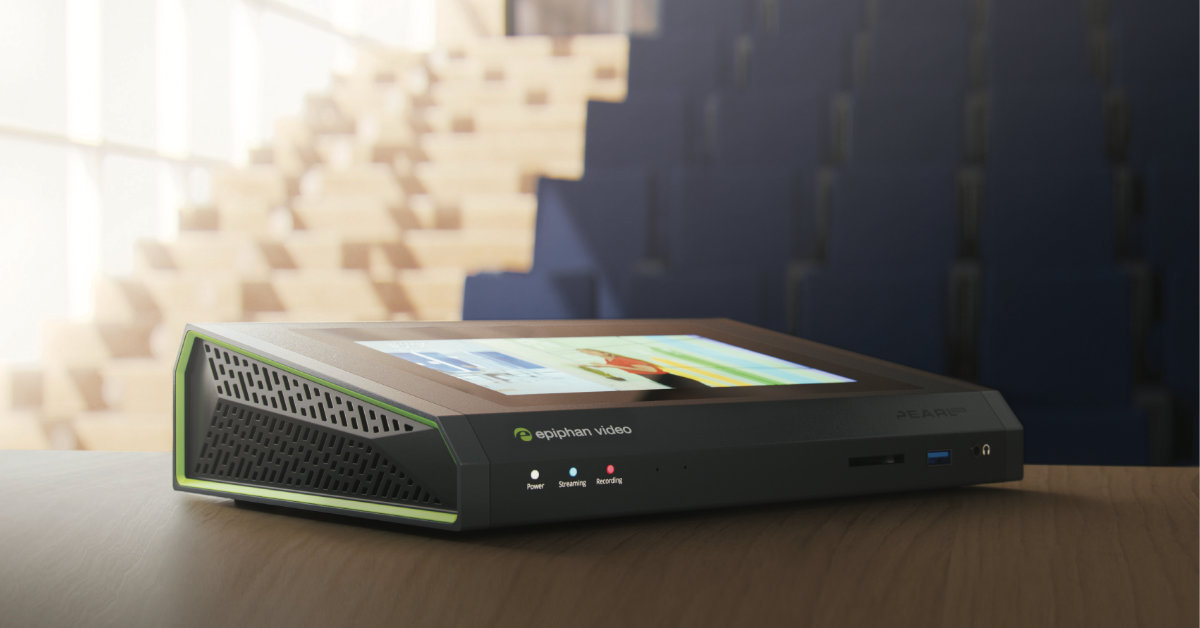 One-touch operation

Panopto, Kaltura and Yuja integrations

Centralised cloud management

Control with Crestron, Q-SYS, or Extron


 

*This blog is extracted from Epiphan.
About Epiphan Video
Epiphan Video provides award-winning, purpose-built hardware solutions that help your business create impactful video content. 
The Epiphan Pearl range of hardware encoders is the ultimate system for maximum versatility with multi-encoding, multi-streaming, recording, custom layouts, switching, and more. Ideal for use in live event production, enterprise communication or lecture capture in higher education.
AP Tech is the authorised Australian distributor of Epiphan Video products. Every Epiphan solution from AP Tech is backed by local warranty and support.