Discreetly designed speakers with
exquisite space-filling sound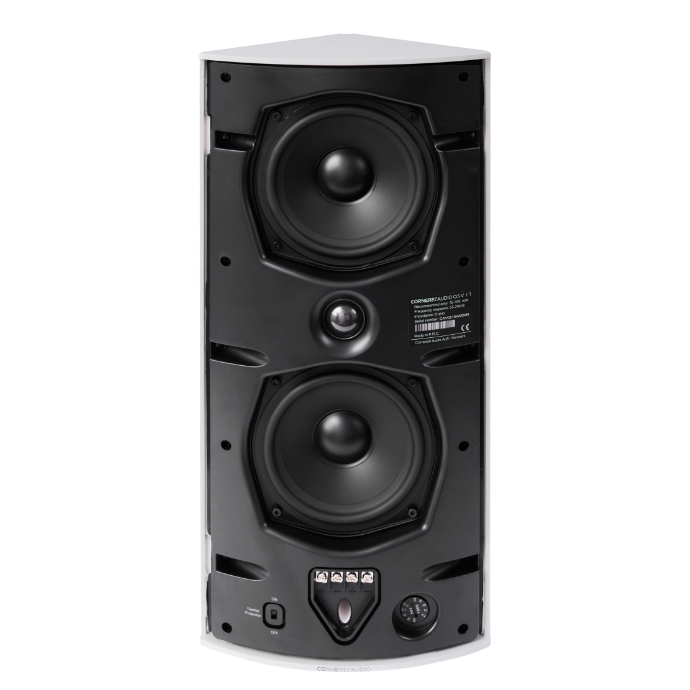 Cornered Audio | AP Tech
Aesthetic sound for beautiful spaces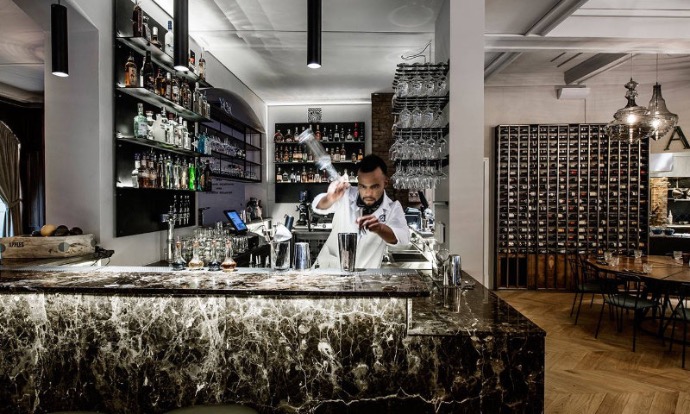 The requirement for a visually pleasing audio speaker design that compliments today's highly refined hospitality, retail and experiential spaces is unrelenting. However, beautiful design is not enough; audio performance must match or be better than traditional designs.
That is the challenge that motivates every speaker design at Cornered Audio.
​

Out-of-the-box thinking
Cornered Audio's unique approach is to use discreet design, discreet placement and clever mounting design to achieve the visual requirements. While we employ full-sized drivers and use the acoustic characteristics of corners to increase output, achieve even mid-range and low-end response, and create uniform coverage throughout the listing area.
The result is uniquely uncompromising in sound quality and design aesthetics.
​

Smart configurations for professional installation
With a unique patented 90-degree triangular design, Cornered Audio speakers can be flush-mounted on walls, ceilings and corners in myriad combinations. Mounting points are an integrated part of the design - discreetly hidden behind the front cover - so no bracket takes up space behind the speaker.
The speakers fit vertically in a corner or horizontally between the wall and the ceiling. Two, three and four cabinets can be coupled together for extended coverage.
They can also be suspended from the ceiling as a single piece or with two cabinets in a half-moon application for wider coverage.
The built-in slider brackets make installation easy for one person.
Immersive space-filling dispersion
Carefully designed cone and dome geometry and crossovers ensure seamless integration between woofers and tweeters. Excellent coverage control with a few speakers can fill even large rooms with beautifully controlled foreground or background sound. Silk dome tweeters reproduce clean and smooth high frequencies up to 25 kHz throughout the range.
The triangular shape of the cabinet efficiently reduces standing waves from inside the cabinet, further increasing the clarity and making the speakers sound substantially larger than they are. Indoors or out.
EASE and EASE Focus data are available for all models.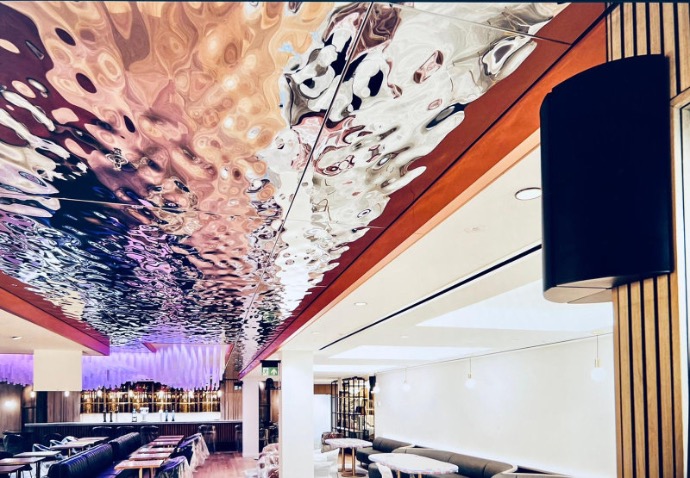 There's a Cornered Audio Speaker for every application
From the affordable Ci Series to the mid-scale yet dynamically impressive C Series and the exquisite sonic detail produced by the high-spec LS series. For venues of all sizes and solutions for indoors and out. There's a place for the beautiful sound and aesthetics of Cornered Audio Speakers.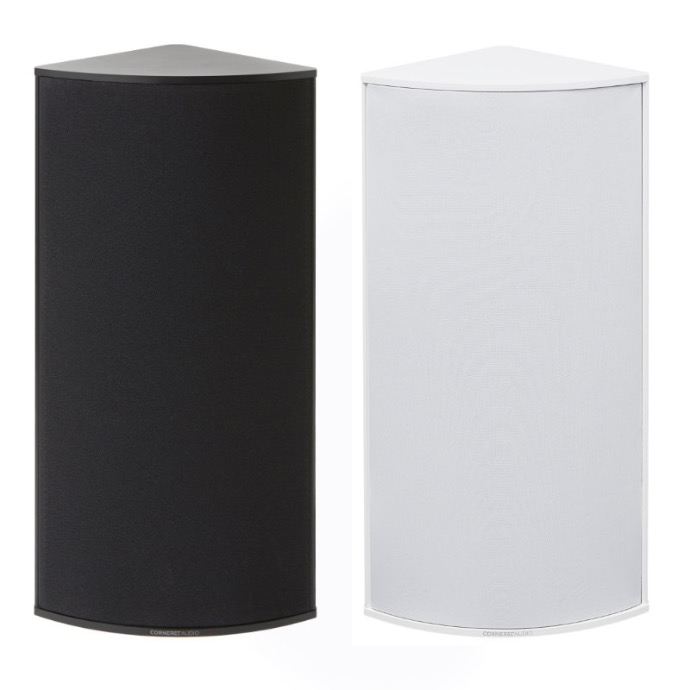 C Series​
The C-series range of installation speakers is designed for upscale entertainment venues, hotels and conference rooms. Made in brushed aluminium, with MDF baffles and using top-quality drive units, the C-series cabinets are elegant and compact with very wide dispersion, low power compression and a sound quality second to none.
Plus, they mount without brackets and have hidden cable terminals.
Ci Series​
The Ci series is a range of loudspeakers designed for commercial installations such as retail, restaurants, cafes and meeting rooms.
With ABS cabinets, IP certification and optional high impedance mode, the Ci series can be installed in a wide range of indoor and outdoor applications. The slider mounting system makes installation fast, flexible and visually discreet.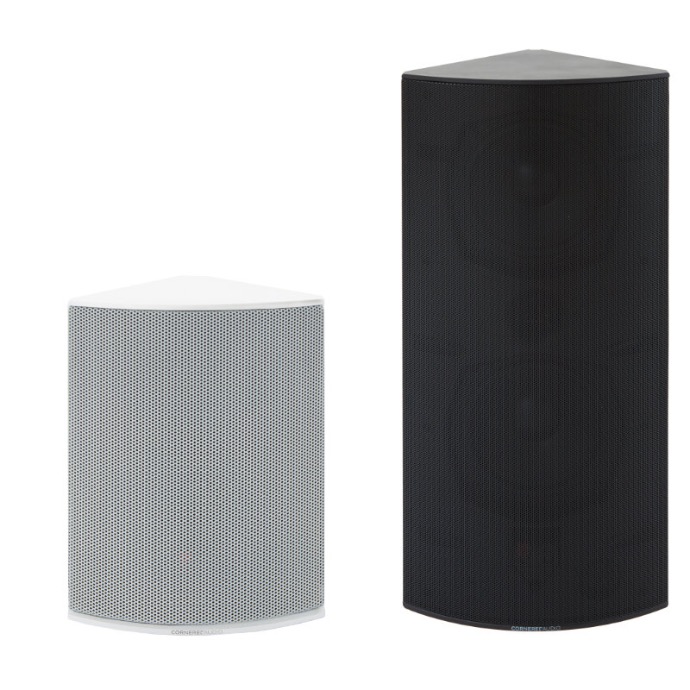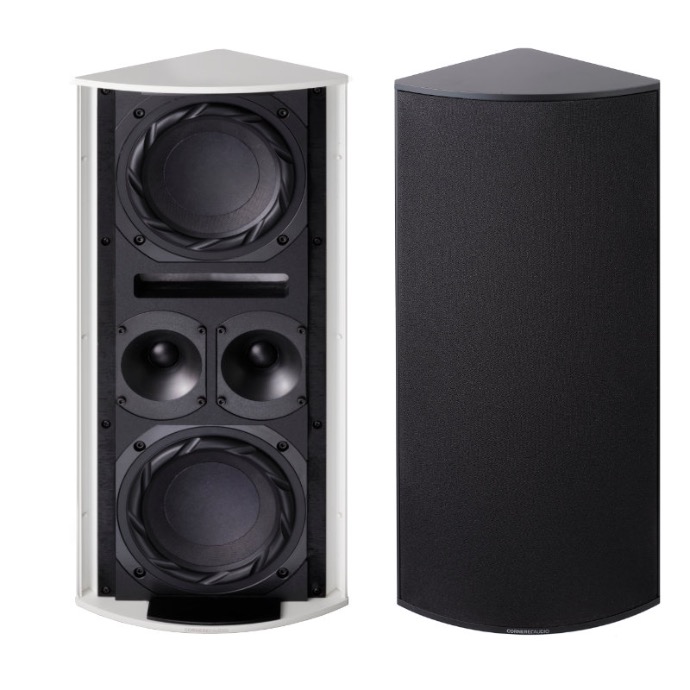 LS Series​
The LS is a flexible line source speaker that offers an aesthetic approach to sound reinforcement in medium to high SPL applications. Two, three or four models can be flown in a straight vertical array, offering 50, 40 and 30-degree vertical coverage with throw beyond 35 meters.
The rear-mounted flying system is highly discreet, adding to its aesthetic appeal. A powerful flyable subwoofer is available for the LS1.
A four-piece LS1 system delivers up to 103 dB at 35 meters with even coverage and Hi-Fi like sound quality.
Subwoofers​
Cornered Audio subwoofers are designed to be visually discreet while perfectly complimenting the sonic performance of Cornered speakers.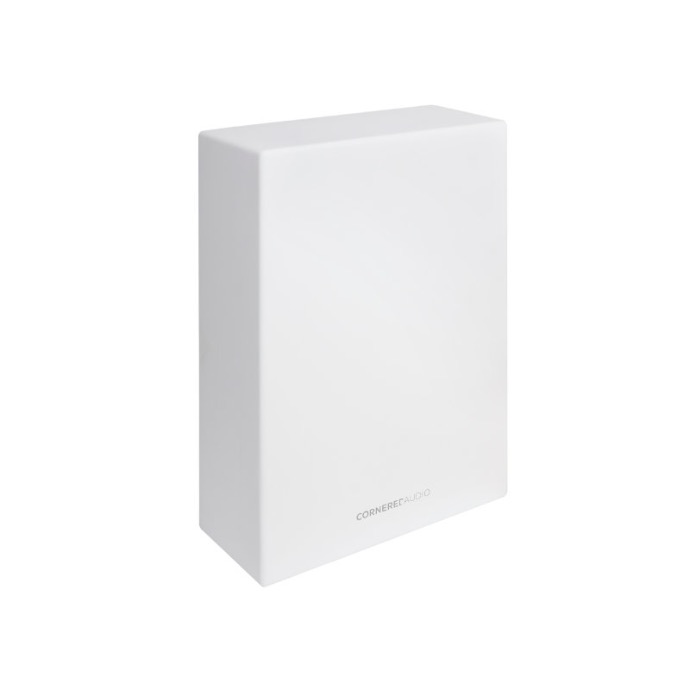 Australia's best destinations deserve Cornered Audio
​

Hospitality. Retail. Bars. Restaurants. Hotels. Galleries. Museums. Corporate.

To install this Web App in your iPhone/iPad press
and then Add to Home Screen.