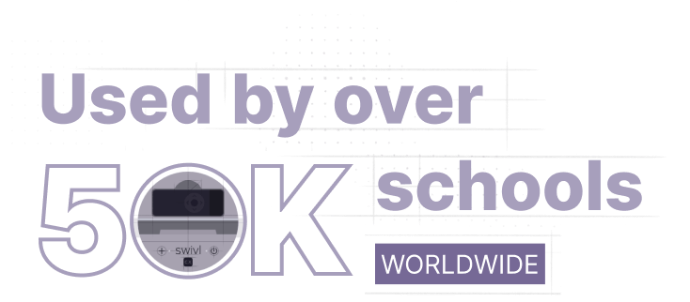 Swivl's Reflectivity + Robot are secure and easy solutions for teachers to live stream and record video for coaching, video-based self reflection, hybrid learning, and more.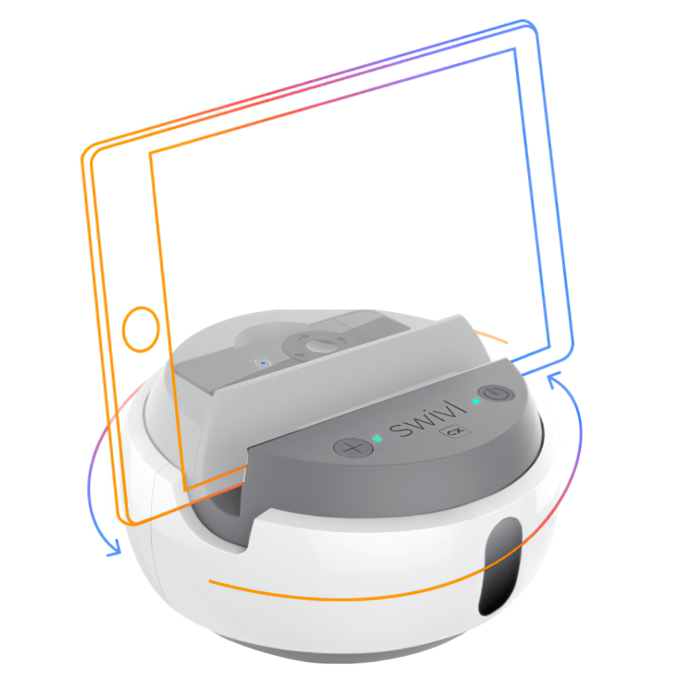 Swivl Robot
Automatically tracks an educator wearing a Marker as they walk around the classroom




Save key moments to revisit later using the Marker - in real-time

Record up to five independent audio tracks to clearly hear what's happening around the classroom

Makes recording and education-based live streaming classroom and school events easy (via Zoom, MS Teams, Google Meet)

Record from up to five video sources for a holistic classroom view.

Feel the excitement around Topics by viewing the real-time dynamic displays of the New and Popular Reflectivity Boards

Gain clarity by adding Topics that represent where you'd like to focus your energy. Use existing Topics from the Reflectivity Boards or create your own

When deeper reflection is needed, upload video evidence, and standards from a rubric, or use pre-built templates for evaluations

Visit the Administrator Dashboard to gain organisational insights to make more effective resource decisions.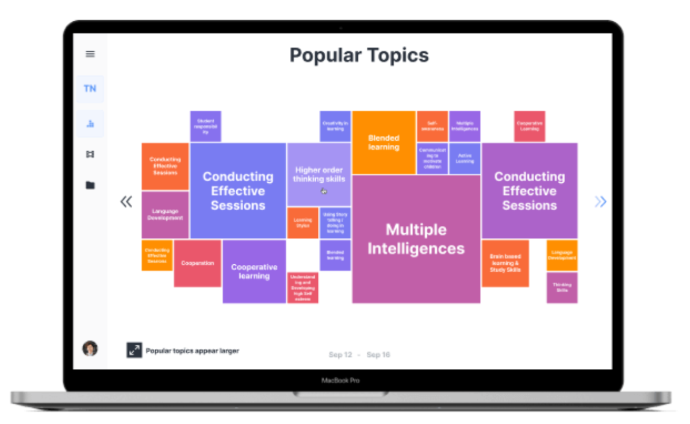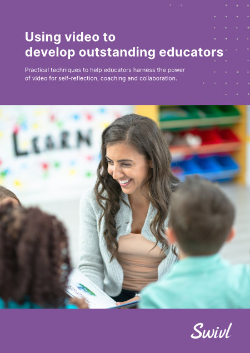 Free eBook Download

Using video to develop outstanding educators


Learn how to harness the power of video to enhance teaching skills, coaching and collaboration.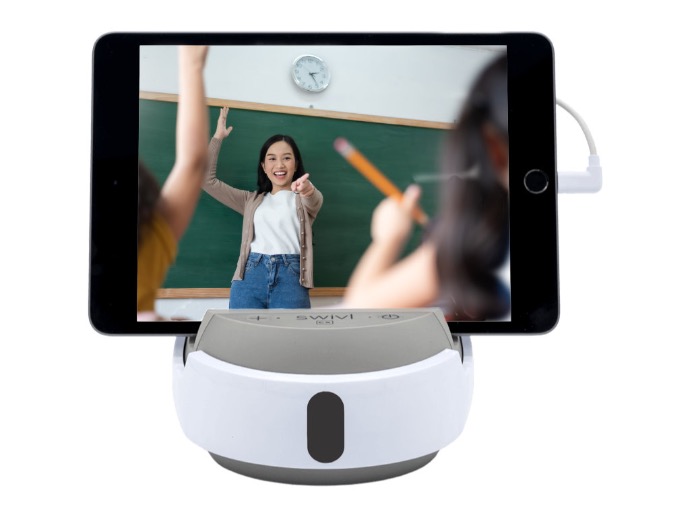 User-friendly technology with plug-and-play operation
Swivl Robot is so easy. Insert your phone or tablet, connect a single cable, attach a marker, open the app and start.
Unrivalled support and learning resources
The Swivl eLearning Centre helps you and your school to get started with Swivl, reflect, collaborate and advance education outcomes.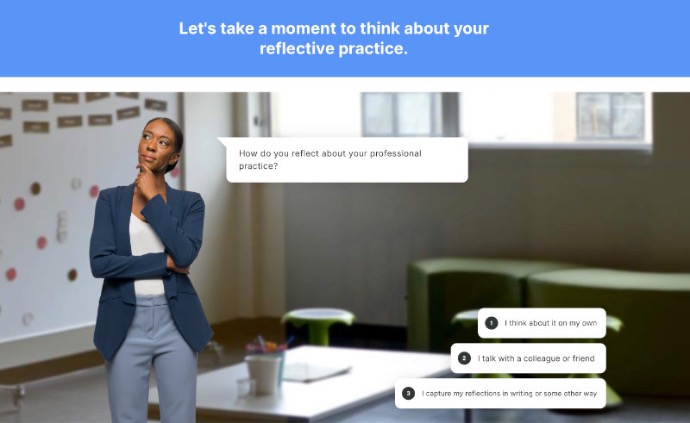 "Swivl helps ease the stress of evaluations by accessors not needing to be in the classroom."

"Being an easy and accurate record, Swivl lets me study students' participation levels."

"Even after 16+ years as an educator Swivl is an invaluable tool for my self reflection."


Markers
Swivl focuses on whoever has the Primary Marker. Additional 'Secondary' markers include others in Swivl's tracking and recording.


Bookmarking

Instantly tag single or multiple moments during recording for later editing.



Swivl Link
Plug this (optional) wireless device into any usb-enabled computer and remote participants enjoy a quality audio stream—an invaluable addition to any Teams, Zoom-based presentation.

Swivl App

A user can adjust settings, control recordings and then manage videos—all via the comfortable familiarity of an internet browser.

Time Stamping

Precise parts of a lesson can be annotated with comments, including feedback and questions.

Play, Pause, Stop

Educator Swivl is an invaluable tool for self-reflection and education training.

Detailed Analytics

Project-owners can monitor how their works are accessed, including total visitors, their names and the percentage they watched.

Swivl Cloud
Educators enjoy easy uploading of projects and unlimited, free storage. Archived files are then available for skill development and self reflection. Importantly, a powerful suite of online tools let users add, edit and share stored projects.

To install this Web App in your iPhone/iPad press
and then Add to Home Screen.