Intelligent technology. All-in-one audio and video conferencing.
 The APT AV VB460 is a complete video conferencing image and sound solution for meeting and board rooms. The sleek all-in-one design incorporates an ultra-wide lens, stunning 4K video output, a six-array microphone and punchy dual-speaker sound.
 Intelligent technology elevates meeting attendees' experience. Advanced features include face recognition, auto framing, voice localisation, and tracking, ensuring audio and video content is subject optimised.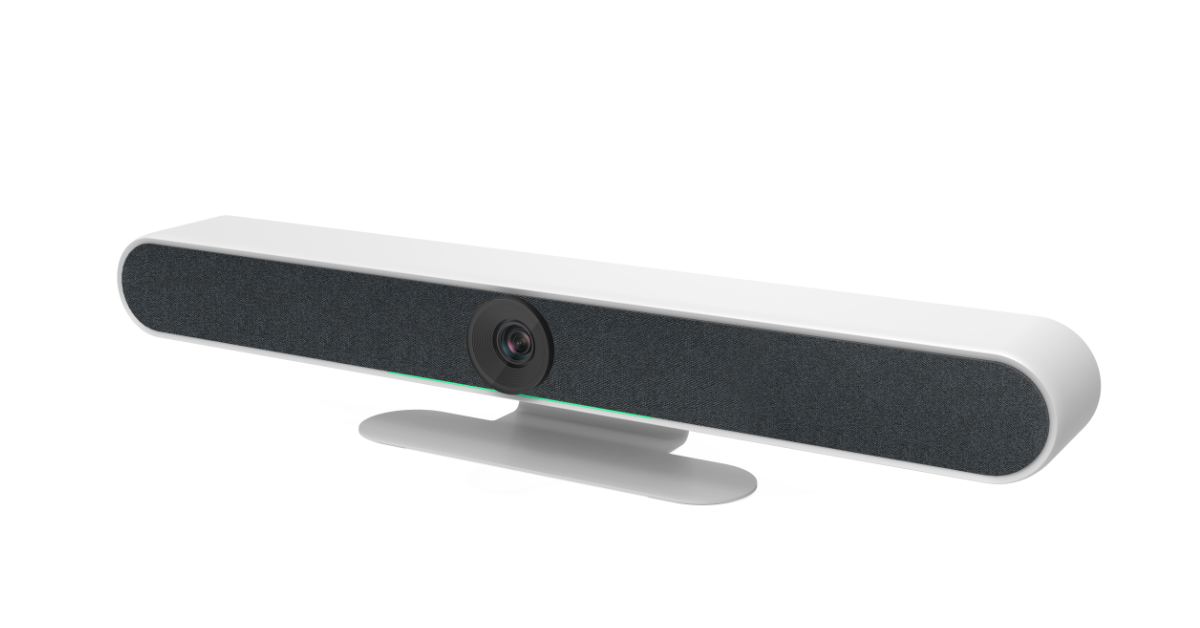 Intelligent video and audio capture
Beyond the conventional measures of images and sound quality for group video conferencing is the experience of meeting attendees. When it comes to the experience of remote participants', video framing and audio that focus on the speaker are essential.
The VB460 uses intelligent image and voice-based tracking to focus on the right subject for the best possible content stream. Advanced face recognition technology enables the VB460 to identify and track people using digital auto-framing. A linear microphone array comprises six advanced MEMs mics that locate and track voices.
The face recognition and audio tracking capabilities of the VB460 combine to create smooth and natural automatic framing that adjusts to the number of meeting participants. The leading 3A audio algorithm enhances voice quality using voice localisation and tracking.
Visually stunning 4K video
The VB460's 120° ultra-wide angle lens enables the camera to cover all in-room meeting participants, free from lens distortion.
Video is captured by a high-quality 8-megapixel CMOS image sensor. Advanced image processing with 2D and 3D digital noise reduction ensures image clarity and natural colour under a wide range of lighting conditions.
Video output is up to 4K/30P Ultra HD or 1080P/60. The resulting video images are crystal clear, colourful and natural.
Rich Hi-Fi sound
The six-element MEMs microphone array voice localisation and tracking are supported by the VB460's advanced audio processing. Audio sampling is 48 kHz, and lossless audio transmission technology is provided. Anti-echo control (AEC) and auto gain control (AGC) processing enable high-quality calls of up to six meters with full duplex. The VB460 is also compatible with cascading extension microphones.
The VB460 incorporates an efficient dual-channel 10W speaker system. Two speakers plus dual passive radiators produce clear and rich voice quality with ample volume for even large rooms. Audio can also be output to an external sound system or powered speakers.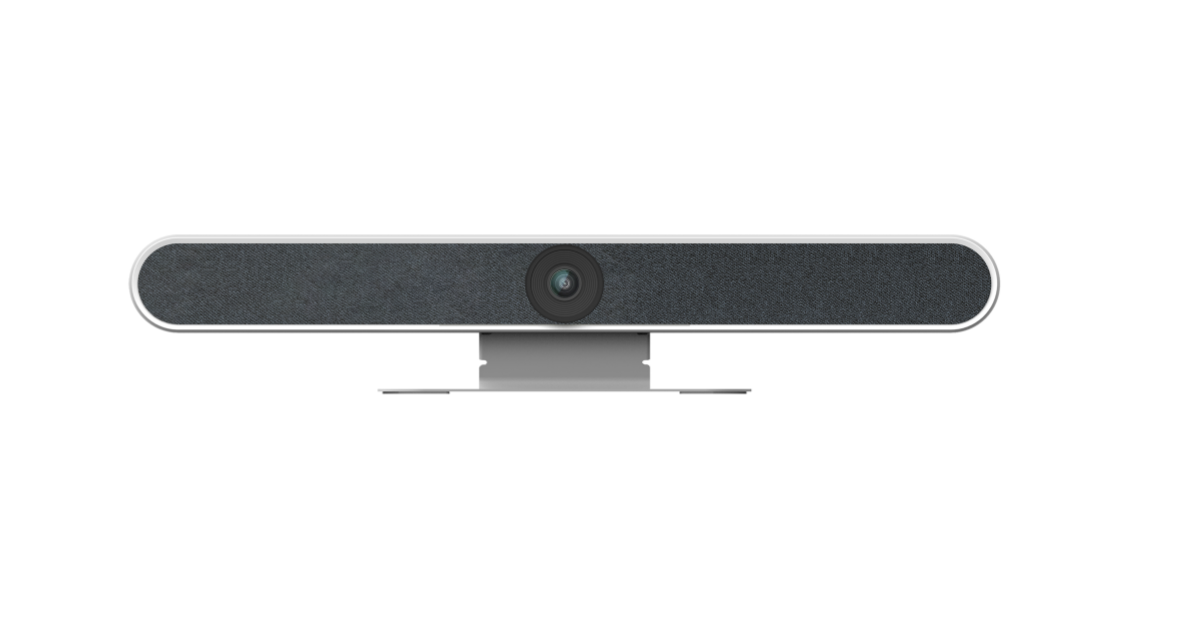 Smart design
The VB460 is designed to look great while providing outstanding performance. High-quality materials combine with a stylish design and smart features. Privacy is protected by an automatic lens cover that prevents unwanted image capture and transmission. In addition, convenience is enhanced by the supplied remote control.
Easy to use
The VB460 is easy to set up and use, so nothing gets in the way of running successful meetings. HDMI and USB 3.0 connectivity is provided. Audio in and out is supported via 3.5mm phono connections, and Bluetooth 5.0 supports a Bluetooth mic and speaker. Extension microphones are connected via RJ45.
Seamless compatibility
A wide range of operating systems are supported for compatibility with all major cloud-based communication platforms.
Visit our website or get in touch to learn more about the APT AV VB460 and browse our range of APT AV products.

About APT AV
APT AV videoconferencing and IP cameras comprise a wide range of products and accessories for professional and business applications. The range has been curated and sourced from one of the leading worldwide manufacturers, Minrray, specifically for the Australian and New Zealand markets. 
 The APT AV range is designed and manufactured to deliver excellent image quality, professional-standard durability, configurability, systems integration compatibility and outstanding value for money. 
 AP Tech is an authorised Australian distributor of APT AV products. Every solution is backed by local warranty and support.