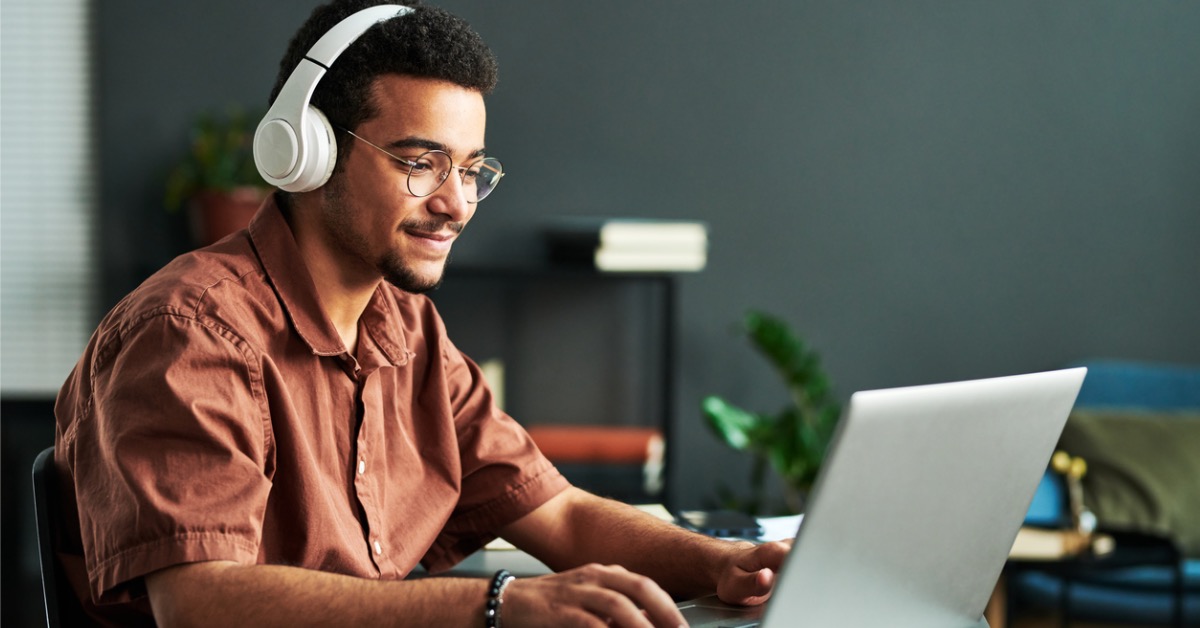 Reflect with purpose with Swivl and the four fs.
This blog looks at how teachers can utilise the four Fs framework within Swivl's Reflectivity to improve teaching skills and develop more meaningful and purposeful reflection. 
Dr Roger Greenaway's framework, 'The Four Fs of Active Reviewing,' aims to provide teachers with a model for written active reflection. Reflecting on one's actions is an essential aspect of professional development that often occurs unconsciously. 
Teachers frequently modify student engagement techniques, teaching methods, and placement. As a result, they continually refine and improve their teaching skills through ongoing reflection.
When you are asked to reflect, the task can initially be daunting.
Where do you start?

What do you reflect on?

Do you want recognition of strengths or weaknesses?

How in-depth should you go? 
As the stress of figuring out how to effectively reflect accumulates, the act of reflection can lose value, ultimately becoming frustrating.
With Reflectivity (formerly Swivl Teams), you can make reflection a simple routine process while making it as engaging as possible. 
Reflectivity increases energy by utilising the four Fs to help with reflection.
Fact: What happened?

Findings: What did you realise?

Feelings: How did it make you feel?

Future: What are the next steps? 
Reflectivity presents the four Fs as questions to help you reflect purposefully.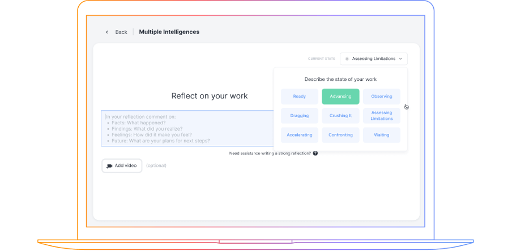 When you reflect using the four Fs, be sure you reflect on a short timeframe within one event, not numerous events. By paying closer attention, you can identify the challenges you may encounter upon reflection.
Fact: What happened? 


What exactly happened? What were all the steps you saw or remember happening in order? Do not think about emotions or behaviours.

Findings: What did you realise?


Can you make any conclusions from the event you reflected on? What were the cause-and-effect moments?

Feelings: How did you feel?


Now is the time to think about your emotions. Did your feelings play any positive or negative role in the event? Did your emotions indicate to you that something you planned should have changed?

Future: What are your plans for the next steps?


Based on what you learned from noticing what happened, some conclusions you made, and how you felt throughout the process, how can you recreate or improve what was done and reflected on? 

The four Fs framework is designed to improve teaching skills and develop more meaningful and purposeful reflection. 

To learn more about the Swivl Robot + Reflectivity solution, visit our website. 

*This blog is extracted from Swivl.

About Swivl

Swivl is a video solution designed exclusively for educators. The Swivl auto-tracking Robot makes it easy to record lessons. The accompanying app, Reflectivity, is a powerful tool for self-reflection, coaching and collaboration. 

Whether you want to enhance your hybrid classroom, master teacher self-evaluation, or start your peer and mentor coaching journey, Swivl will help you find your purpose and focus on the joy of teaching.

AP Tech is the authorised Australian distributor of Swivl products. Every solution is backed by local warranty and support.