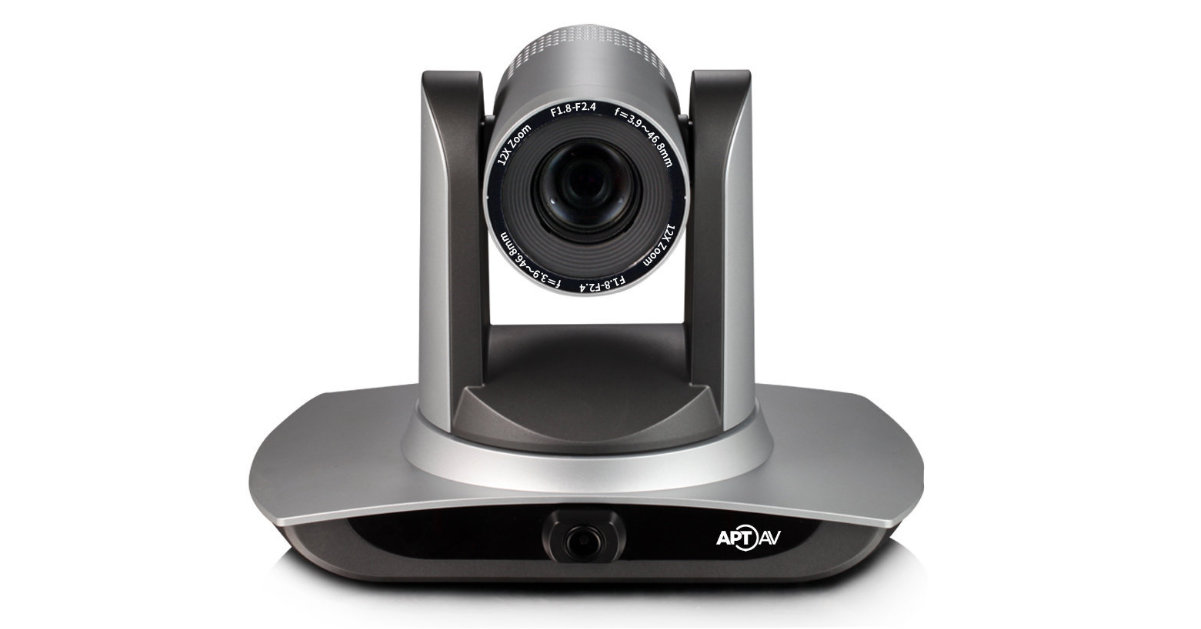 Universities, TAFE Colleges and Schools are now expected to provide high-quality, engaging video content for remote and hybrid learning environments across their learning programs. While the trend has emerged over the past decade, COVID lockdowns accelerated the need and expectation. 

A side effect of the COVID-induced rush to enable online video-based lectures resulted in less than fully optimised installations in many circumstances. Because of this, many organisations are seeking ways to refine their systems to deliver a better student experience.

The aim of video in education is for the online experience to be as close as possible to the experience of attending in person. It's critical to sustaining student engagement, motivation and performance.

When considering Pan Tilt Zoom (PTZ) cameras to cover lecture environments, the essential element is the performance of Auto-Tracking. Without auto-tracking, the audience must view a wide shot or a screen share with a wide shot picture-in-picture window. It's a far from compelling experience. 

The best Auto-Tracking technology transforms the view experience by zooming in on the lecturer and following their movement. Close-ups capture the expression, personality and emphasis the lecturer seeks to use to engage students. 

The problem is that not all Auto-Tracking technology is created equal. If the tracking is not smooth and consistent, or if it is easily distracted by other moving objects, the experience is heavily compromised and distracting.

The HD100T is a fully-featured, high-performance camera designed for live lecture video in education environments. Featuring Auto-Tracking Pan Tilt Zoom (PTZ), an integrated ultra-wide panoramic camera and Full HD output resolution, the HD100T is built to capture engaging hybrid and online learning content.

Advanced Auto-Tracking

Advanced tracking capability keeps the subject locked on and in focus. Intensive development has resulted in an extensive suite of highly sophisticated image-processing technologies. These include people detection, locking and tracking to ensure the target tracking is consistently accurate, smooth and fast.

Image detection is applied to every video image frame. Anti-interference algorithms ensure that once the target is locked, tracking is unhindered by interference from other moving objects. People can be accurately distinguished from backgrounds, even in visually complex environments or where multiple moving targets are present. The resulting target loss rate is minimal.

Tracking also controls automatic Zoom control to maintain subject framing according to distance. Image brightness is adjusted for the tracked subject to deliver outstanding results, even in challenging lighting conditions.

Tracking sensitivity can be adjusted to prevent tracking adjustment caused by minor movements or gestures. Furthermore, environmental adaptability ensures that tracking performance is not affected by room size, shape or seating arrangement.

Two cameras in one

The HD100T features an integrated panoramic camera that provides a second stream with an ultra-wide angle of view.

Uncompromised features and performance

Every base is covered for video in education regarding technology and capability.
A choice of high-performance optical 12x or 20x Zoom lens suits various room sizes and framing requirements

A high-quality CMOS sensor accompanied with state-of-the-art image processing provide sharp images with natural colour and low image noise

Some connectivity options are available, including SDI, HDMI, and LAN with PoE.

Multiple network and control protocols support all common network and control environments.
For more information:
More information, pricing, and specifications are here.