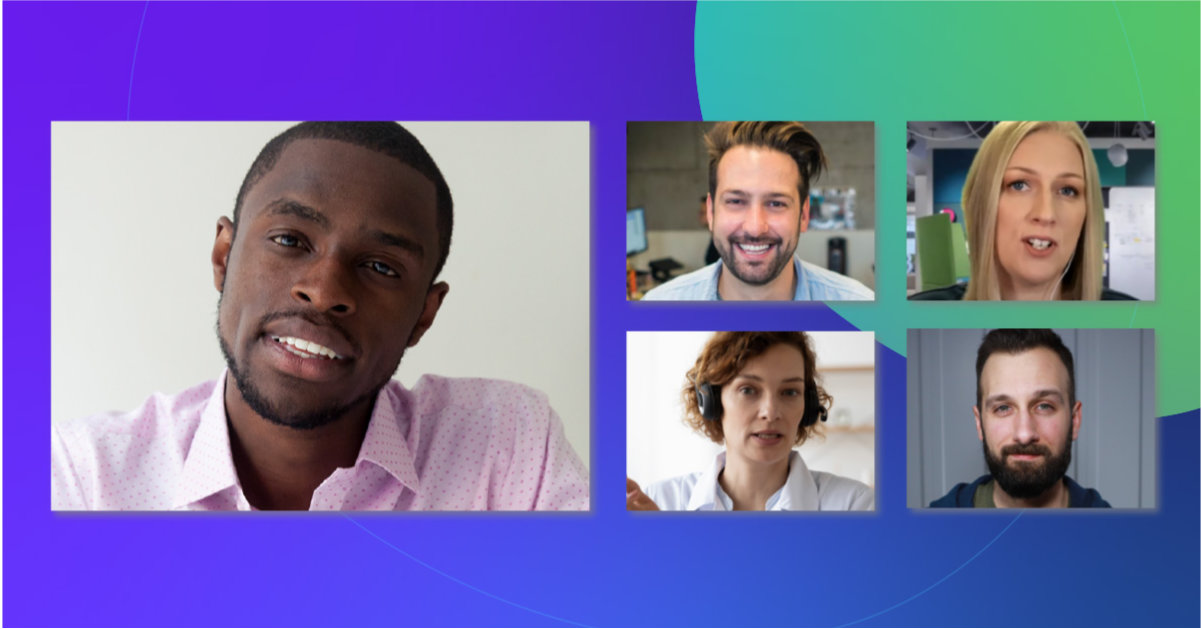 This blog looks at five platforms for live streaming events with remote guests: StreamYard, vMix, Zoom, Microsoft Teams, and Microsoft Teams + Epiphan Connect, as well as the pros and cons for each.
 Live streaming has proven an excellent way for brands of any size to connect with and grow their audience. But even the best, most charismatic live streamers must continually introduce new ideas to keep things fresh. You need to live stream with guests to maximise the medium and give your audience a reason to keep coming back for new perspectives and insights. 
 Of course, live-streaming events with guests is easier said than done. Booking guests can feel like a full-time job. Managing remote guests, even after they're confirmed, can be challenging. 
In a recent poll conducted during the Epiphan Connect Launch party, 67% of respondents said that managing remote guests was the biggest challenge of hosting a hybrid event – beating out "Poor audio quality" and "Network issues" by a massive margin.
Live stream together on StreamYard
If you're new to live streaming, StreamYard is a great way to test whether this medium suits you and your brand. 
The robust free version gives you the option of 6 on-screen participants, banners, brand colours, screen sharing, and the ability to stream on all major platforms – an excellent opportunity to test whether your streams get more traction on Facebook, Twitch, or YouTube. And to do all this, you only need an internet connection and a web browser. 
As a bonus, adding a guest to a StreamYard stream is simple. Click "Invite" at the bottom of the screen, giving you a link you can copy and send to whomever you've invited to join via email or text. Once that's done, sit back, wait for them to click the link, and you're ready to go live. 
What we like: 
Simplicity – clean, straightforward UI

Budget-friendly – doesn't require additional investment in production hardware or software.
Challenges you should know:
You must upgrade to Basic or Professional plans to remove the StreamYard watermark, increase branding customisation options, and unlock full HD resolution.

Latency can be an issue if your guest has unstable internet.

Design options for layouts are limited.

The video quality is mediocre.
 Ideal for:
People, brands, and businesses new to streaming want to test how it fits into their content strategy.
Join a stream with vMix Call
vMix is a production software enabling users to switch inputs, mix audio, record outputs, and live stream. It's a powerful tool that adds production value and professionalism to live streams.
You will need to purchase at least the HD lifetime license ($350 USD) to unlock the vMix Call feature to host a single caller. To host four callers, you'll need the 4K lifetime license ($700 USD). Without vMix Call, you won't be able to add guests to your live stream.
Once you've chosen the vMix license that best suits your needs, go to the bottom left-hand corner of the app, and click "Add Input." This will open the Input Select menu. At the bottom of the left-hand column, select "Video Call." Select the green "Host a Call" button. Copy the link generated and send it to your guest via email or text.
After you've sent your guest the link, wait for them to join the call and stream the show to YouTube, Twitch, or Facebook, with the ability to switch and mix on the fly. 
What we like:
All-in-one solution – Total control over everything, including multiple overlay channels, graphics, virtual sets, templates, and audio mixing.

Good quality video and audio.
Challenges you should know:
Windows-only software

Certain firewalls can block vMix Call. Test in advance and contact the network administrator for support if your guest cannot join.

The software can eat up a lot of CPU bandwidth. Close any apps you don't need and set return feed outputs to "Low" or "Mobile" to save on space and mitigate the chance of crashes or freezes.

Works best with hard-wired guests. Guests joining from weak Wi-Fi networks may be dropped suddenly.

No screen-sharing options.

 
Ideal for:
Experienced vMix producers who manage complex setups will love this, but it's a steep learning curve for first-timers. 
Adding guests via Zoom isolated full screens
If you've ever been on a Zoom call and thought, "Can't I just live stream this?" You're on to something, but it's a little bit more complicated to execute with a level of professionalism.
 To make an ordinary Zoom call look like a professional live stream requires access to multiple computers, an encoder, and – ideally – an experienced producer. 
First, have the producer set up separate computers for each speaker joining the live stream. For example, a stream with two guests and a host will require three computers. Send the invite to all participants like you would for any standard Zoom call. 
The producer must fullscreen and pin each speaker's individual feed on each device. Once every speaker is pinned, the producer must run each computer into a hardware encoder or streaming software. The individual computers have essentially been converted into video sources that can now be cropped and laid out for the optimal viewing experience. Once all graphics and layouts have been set up, stream to the CDN of your choice.