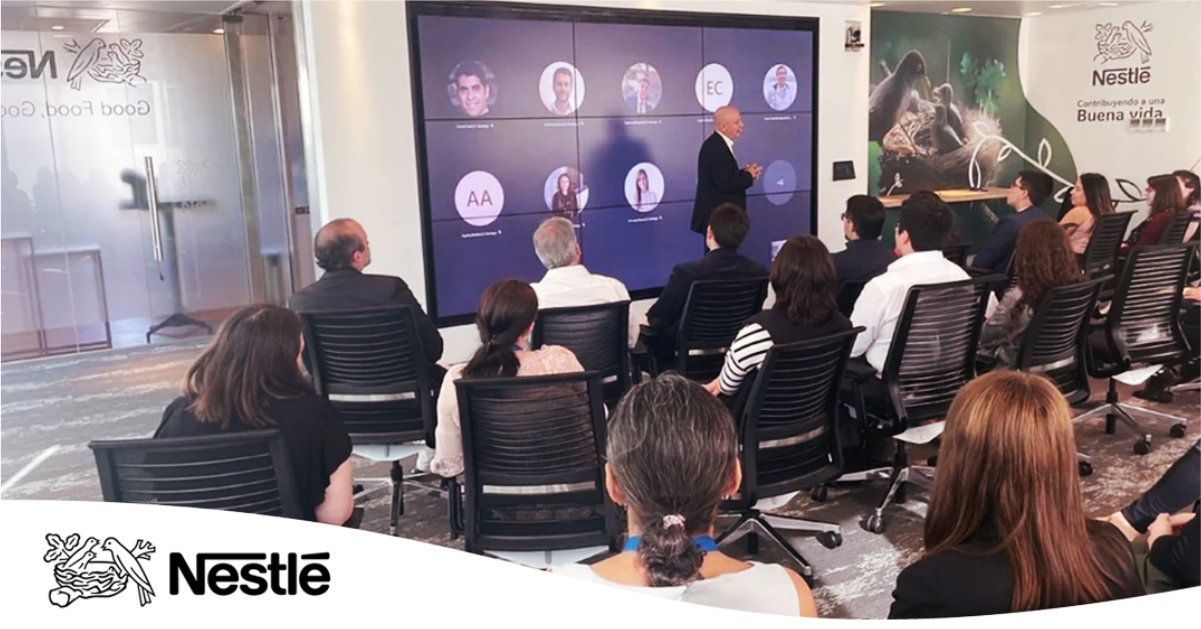 Nestle Chile adopts AREC Media Station solution
This blog provides an overview of how AREC Media Station played a key role in Nestle Chile's meeting room solution, plus features and benefits for corporate use.
Case Study: Nestle Chile adopts AREC Media Station
 Being a global player in the food and drink processing industry, Nestle required a high-quality, outstanding communication solution for their Chile headquarters. Their immediate need was for meeting recording and livestreaming. 
AREC Media Station was pivotal to Nestle's integrated solution. The meeting room set-up included one AREC LS-400 Media Station, two PTZ cameras, a microphone system, a QSC DSP, Microsoft Teams, and a Crestron control processor.
AREC LS-400 is the media gateway in the diagram below that bridges all AV equipment and gives users a unified interface to manage the recording and live streaming workflow. 
Features and Benefits for Corporates 
 AREC Media Station supports multiple Full HD video and audio sources to capture, mix, switch, record, and live stream. 
Video Recording: Capture up to 4 Video Sources at the same time





AREC LS-400 Media Station

supports capturing up to 4 video sources through HDMI / VGA/ RJ45 interfaces at the same time. It is compatible with network cameras, laptops, PCs, digital microscopes, wireless microphones, etc. LS-400 can mix audio via HDMI, 3.5mm stereo and AREC wireless microphone with audio support.

Video Editing 





AREC Media Station offers real-time video editing, including layout, overlay, background switching, and recording. The video coding format is H.264 for AREC recording full HD 30fps video and audio. Using H.264 encoding, you can transmit, upload, and save the higher resolution video content with lower bandwidth usage.






Built-in Hard Drive Storage

1 or 2 TB of internal storage is embedded within the media station. It also supports network recording or external USB storage for capacity expansion.

Backup and Integration





CMS/LMS platforms, including Opencast, Panopto, and Kaltura, are integrated into the system. You can upload the PGM video and individual footage videos to the platforms with one click. LS-400 can automatically backup/upload recordings to AREC MediaCenter, FTP, SFTP, Opencast, Panopto and Kaltura to increase security.

 

AREC Video Manager


The built-in video manager allows videos stored in AREC Media Station to be managed remotely. Designed to work in a network environment, AREC Media Station has an HTTP API that provides access to many functions in Media Station. The video content, metadata, and thumbnail can be delivered seamlessly for the server software integration.